2022-11-04
twin shaft mixer
Twin shaft concrete mixer, such as JS500, JS1000, JS1500 is compulsory double-shafts concrete mixer, which is composed of feeding system, discharging system, water supply system and electrical system and mainly used to produce commodity concrete, such as hard concrete, plastic concrete, fluid concrete, various mortars, etc. It can work independently or be used as facility concrete plant, which is applied with correspond batching machine. It has reasonable instructure,high production efficiency,drive, reposefully and low noise .
This product is twin-horizontal shaft forcing type concrete mixer with 500 to 2000 Liter mixing capacity, it is the main machine of HZS25, CBP30 to HZS120 concrete batching plant and it can be used as a simple type mixing plant combined with PLD800 and PLD1200 PLD1600 PLD2400 concrete batching machine.
As a Twin-horizontal-shaft forced type concrete mixer, the JS series concrete mixerS have been provided with double superiorities, that is single-independent work and combinatorial function with PL series burden machine, also provide the matching engine for mixing plant, it applies to all kinds of large, middle and small scale prefabricated-component factory as well as industry and civil construction like highway railway bridge irrigation jetty and so on.
twin shaft concrete mixer Model: JS500
Loading volume(L): 800
Unloading volume(L): 500
Productivity(m3/h): ≤25
Maximum aggregate size (egg / gravel mm): 80/60
Mixing blade Revolving speed(r/min): 35
Mixing blade Quantity: 14pcs
Mixing motor Model: Y180M-4-18.5
Winding motor Model: YEZ132S-4-5.5
Hopper lifting speed(m/min): 18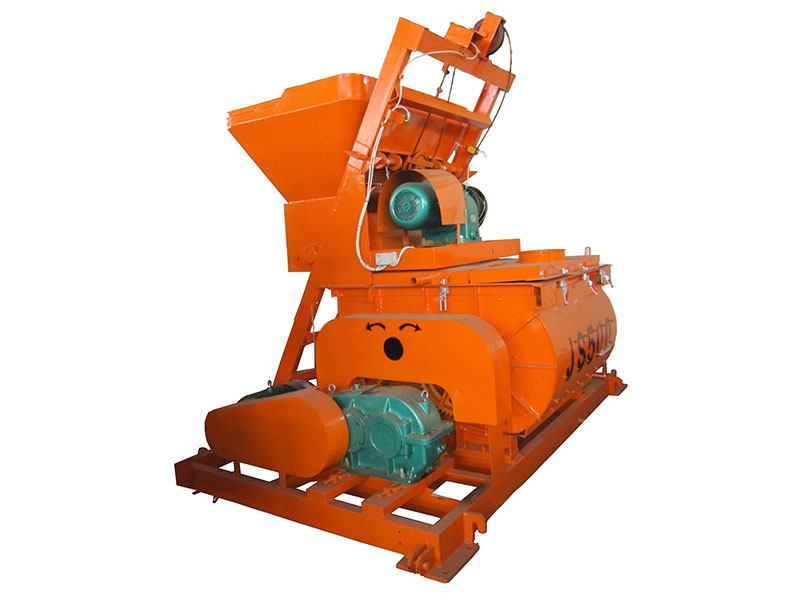 twin shaft concrete mixer Model: JS750
Loading volume(L): 1200
Unloading volume(L): 750
Productivity(m3/h): ≤35
Maximum aggregate size (egg / gravel mm): 80/60
Mixing blade Revolving speed(r/min): 30.5
Mixing blade Quantity: 18pcs
Mixing motor Model: Y200L-4-30
Winding motor Model: YEZ132M-4-7.5
Hopper lifting speed(m/min): 19.2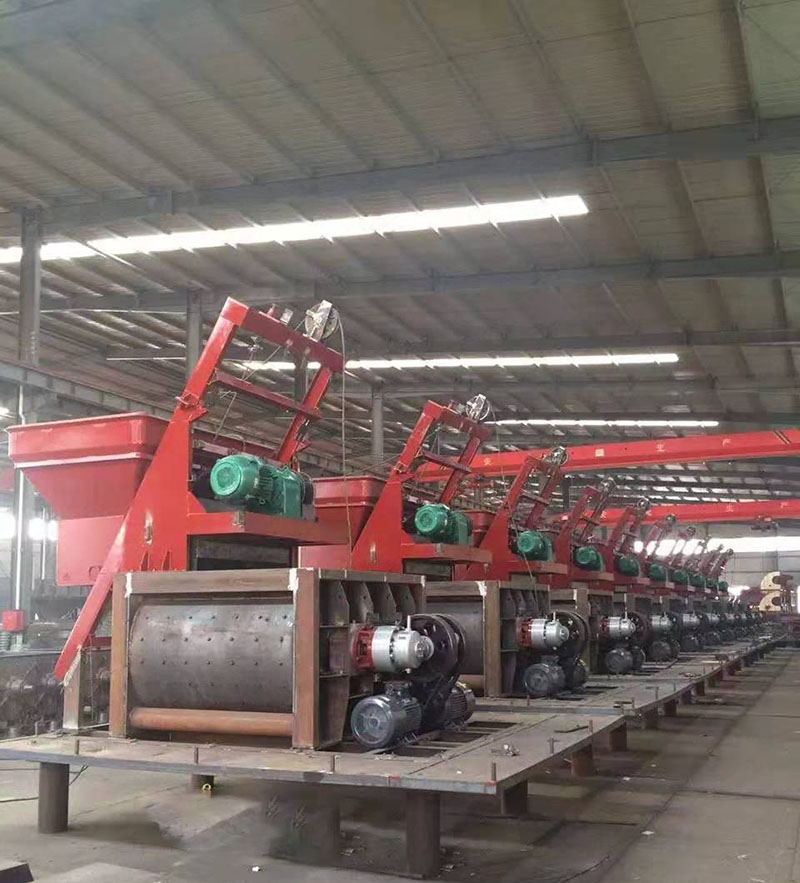 twin shaft concrete mixer Model: JS1000
Loading volume(L): 1600
Unloading volume(L): 1000
Productivity(m3/h): ≤50
Maximum aggregate size (egg / gravel mm): 80/60
Mixing blade Revolving speed(r/min): 25.5
Mixing blade Quantity: 20pcs
Mixing motor Model: Y200L1-6-18.5
Winding motor Model: YEZ180M-4-18.5
Hopper lifting speed(m/min): 21.9