QT4-40 electric block machine
| | |
| --- | --- |
| Model | QT4-40 |
| Overall size | 2000×1480×1150 |
| High | 50-250mm |
| Carriage size | 880×470×35mm |
| Cycle | 40S |
| Vibrate frequency | 50Hz |
| Vibrated power | 7.4KW |
| Shift capacity | 2000 pieces |
| Rated power | 9.6KW |
| Hollow: 460*230*230mm | 3pcs/mould |
| Hollow: 460*150*230mm | 5pcs/mould |
| Hollow: 460*100*230mm | 7pcs/mould |
| Interlocking blocks | 10-16pcs/mould |
| Blocks capacity per day | Max. 11520pcs |
Optional: JQ350 pan mixer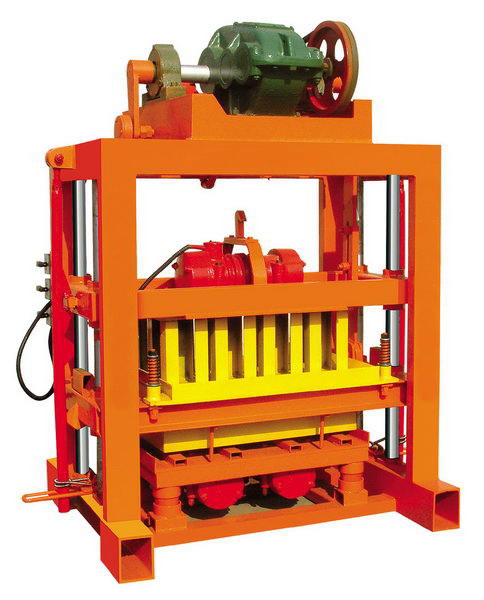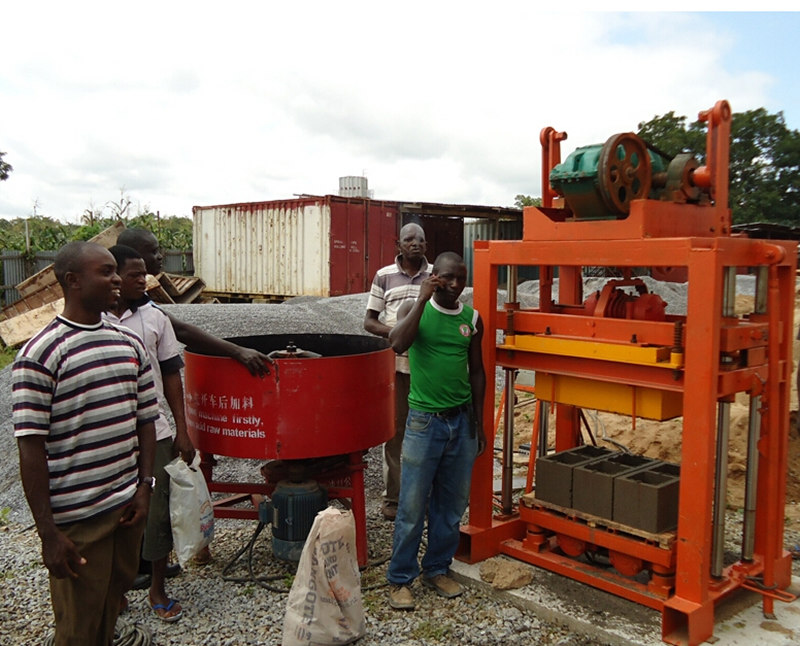 ---
Operating procedures:
semi-auto video:https://www.youtube.com/shorts/w__ZmN_cHNE?feature=share
fill cement,sand,(other material), water into pan mixer JQ350 manually.(mixing ratio around 1 cement with 10 sand and other material)
after mixing, open the discharge gate of mixer.
place one pallet under the block mould of QT4-40.
load mixture manually into the mould of block machine QT4-40, and load to full after 5 seconds vibration.
After 10 seconds vibration, lift both the upper and lower mould, use block trolley to take the pallet of blocks out.
Semi-automatic QT4-40A , including block machine with hopper, block trolley, belt conveyor and pan mixer, control cabinet.
Suggested diesel generator: 20-30kva.