Name: Concrete Mixer
Category: Self Loading Concrete Mixer
Features:
Heavy duty channel chassis provides durability and stronger support.
Four jack legs give maximum stability throughout the mixing cycle.
Tow-able chassis with two pneumatic Tyre wheels. Hydraulic tipping hopper.
Container Loading:20ft container loads 2units.
Package: in loose condition. The mixers are to be loaded in container with the hopper removed and packed on the top of mixing drum, and also the water tank, wheels and towing bar are removed for container loading.
Mixing principle:
The drum rotates in one direction for mixing and in the opposite direction for discharging the concrete. There are two types of blades attached to the inner walls of the drum. One set drags the concrete upwards and toward the center of the mixer when the drum rotates in one direction; the second set of blades pushes the concrete toward the opening when the drum rotates in the other direction. The blades have a spiral arrangement to obtain the desired effect for discharging and mixing.
Specification(form):
MODEL
RDCM500-16DH
Hydraulic tipping hopper
Power source
CHANGFA 1115 diesel 20hp, Made in China
Capacity (unmixed)
750litre / 3 bags of cement
Capacity (mixed)
500litre
Water tank
140L with water level indicator
Mixing tower speed
20kw/h
Capacity Per Hour
18-22 m3/h
Dimension
3750*2240*3800mm
Weight
2050 kg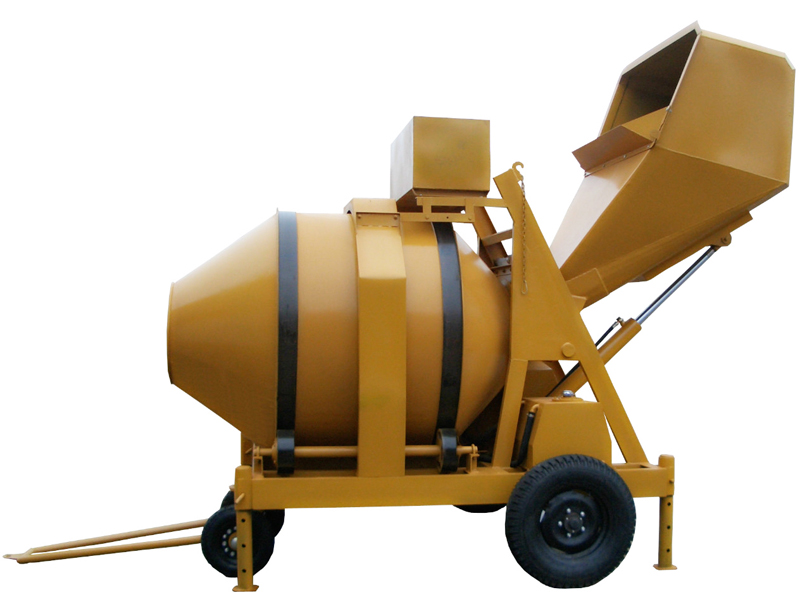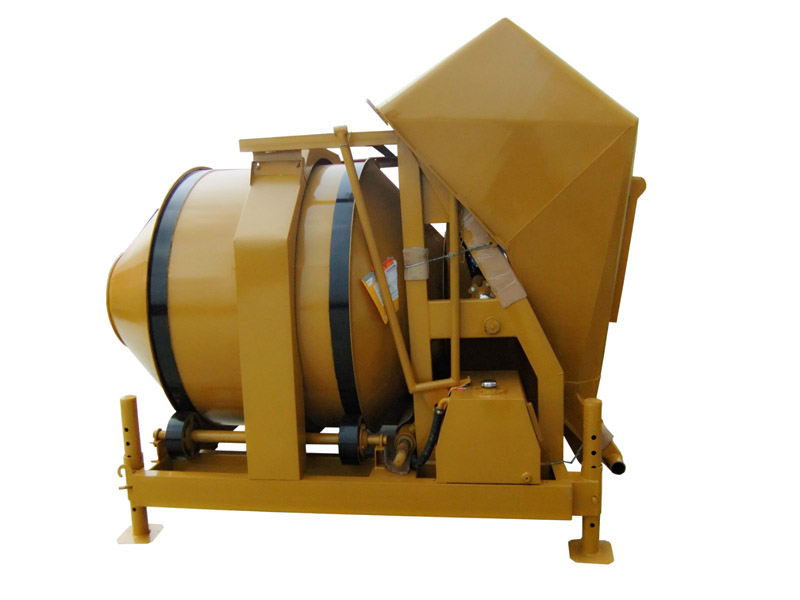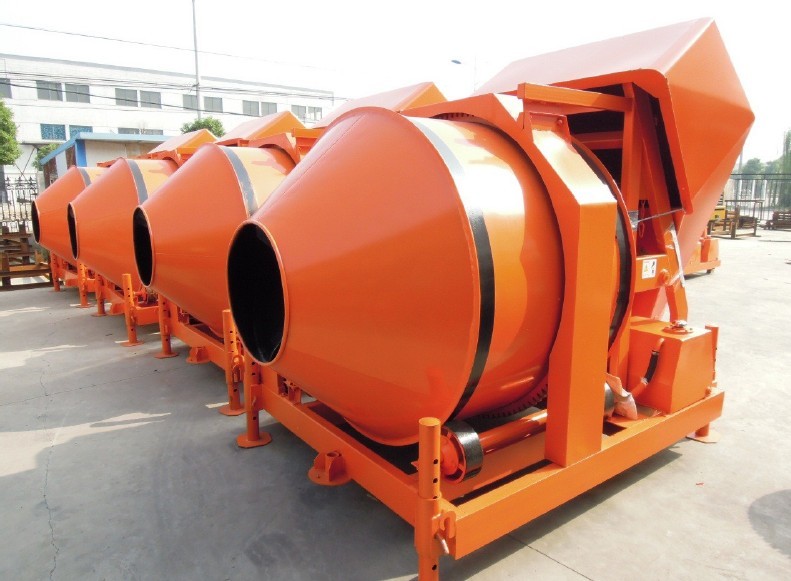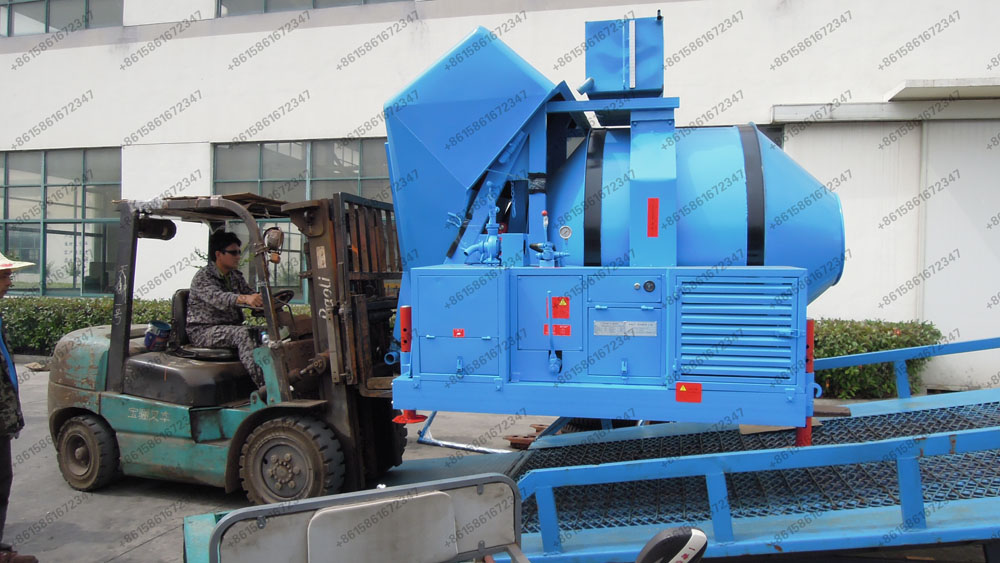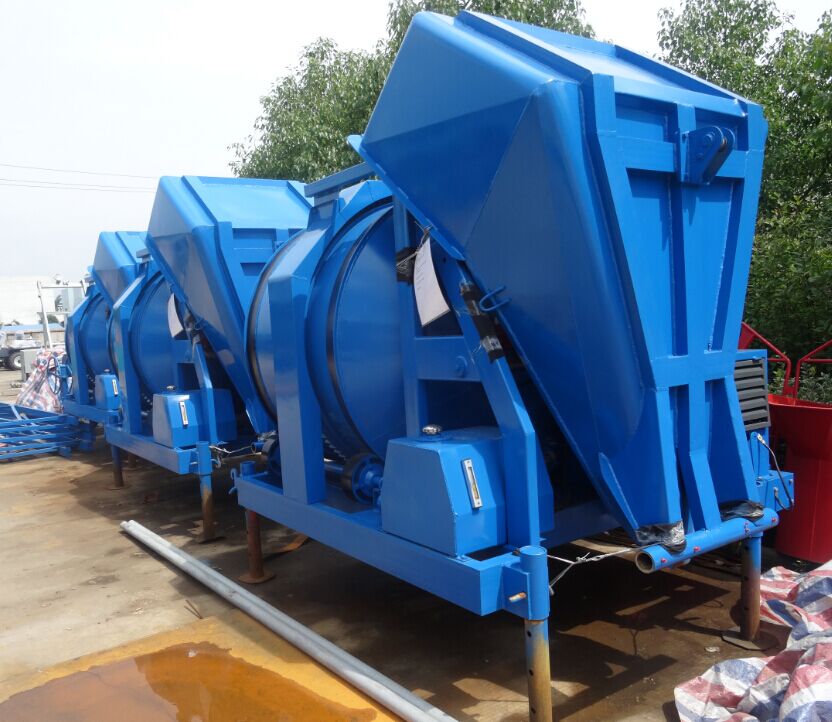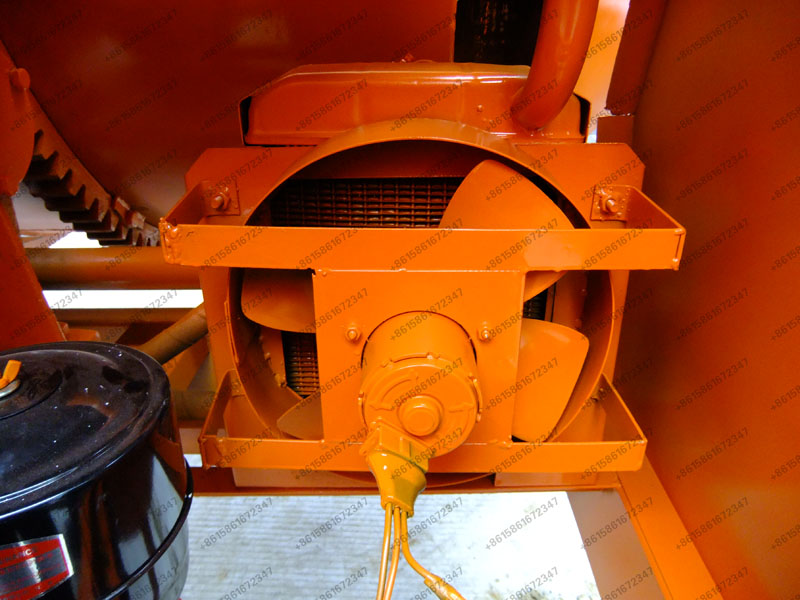 Other names:
Reversing Drum Concrete Mixer
750L Discharging Capacity Concrete Mixer
18cft concrete mixer
BETONNIERE A CHARGEUR HYDRAULIQUE – CUVE HORIZONTALE